Do you have a plan?
SIMA Group proposes a three-pronged business strategy focused on profitability (revenues, purchasing and operating costs), a sophisticated and up-to-date business model and a deep understanding of the market. A unique offer aimed at increasing your sales, improving your competitiveness and implementing solutions adapted to your company!
Competitive advantages
Purchasing power
Supply chain resilience
Marketing programs
Rebate program
Product exclusivity
Becoming a SIMA merchant means:
Benefitting from a turnkey business solution
Purchasing power
Strength of group purchasing
Marketing support
Joining forces with a well-established group that ensures the profitability of its merchants with regards to:
revenues
purchasing and logistics
operating costs
Boosting your bottom line thanks to numerous advantages, including:
Marketing programs
Effective management system
Numerous services in place to ensure community integration and sustainability
Management of supply, storage, availability, etc.
Choose SIMA
For its advantageous business model
Update buying habits
Develop marketing strategies
Oversee brand image, positioning and visual identity
Improve the in-store customer experience
Accelerate the shift of merchants towards digital technology
Recruit to attract, train and retain talent
For its extensive understanding of the market
Establish consumer profile types
Segment target markets
Identify purchasing behaviors and consumption habits
Increase its members presence on social media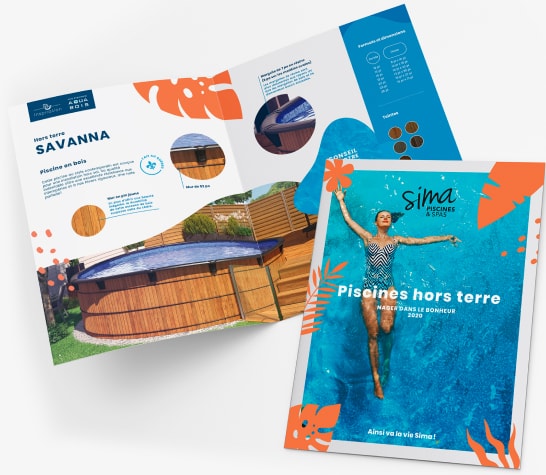 A full team to support you
Procurement and purchasing
Digital and print marketing
Merchandising
Consumer financing
Customer service
Administration and accounting
Transportation and logistics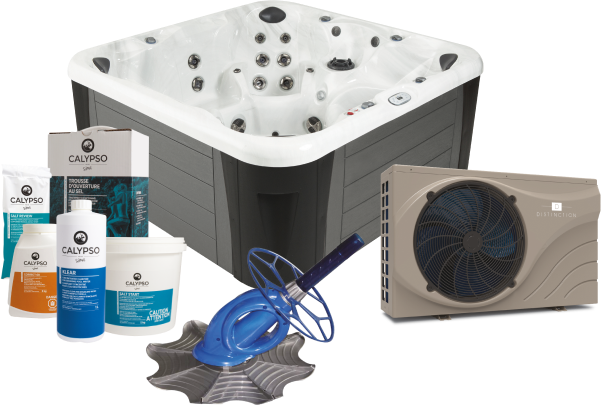 Only at SIMA
Over 100 exclusive products,
accessories and product lines
As a SIMA merchant, you enjoy a wide range of exclusive products at the very best prices as well as large inventory availability in our distribution centres. Take advantage of offers that are as beneficial to you as they are to your customers!
Distinction
Inspiration
Calypso
SIMA Group in numbers
years at the service of its members
Solidly established since 1991, the SIMA Group works year after year to improve its offer for all its independent merchants.
dealers in Canada
The SIMA Group is the largest pool, spa, gazebo and patio buying group in Canada. Our network now includes more than 35 stores across Canada!
affiliated suppliers
The SIMA Group has significant buying power to negotiate advantageous agreements and competitive prices for its member stores.
Digital marketing support
Social media performance
Presence and publications on social networks to broadcast promotions and relevant content, attract new customers and increase web traffic from social networks.
Site Web perforPowerful, current and optimized website.
Created in 2020, the new website showcases the range of products, services and promotions, content relevant to customers and offers each merchant a personalized page. The site also offers video capsules focused on the customer experience.
Increased presence on search engines
A team of experts works closely to ensure that SIMA achieves targeted results while increasing the visibility of the brand and associated merchants. Effective strategies are constantly optimized.
Choose your SIMA offer
Associate Dealer
Take advantage of the entire SIMA co-branding offer, the buying power and all the benefits of the SIMA Group, established for the last 30 years. Join SIMA Pools & Spas as an associate dealer!
Affiliate Dealer
Benefit from the buying power of the SIMA Group to obtain quality products at the best prices. Become an affiliate dealer and benefit from many exclusive product lines.
21 Associate Dealers
Ontario
Hawkesbury
Kingston
Orillia
London
Sarnia
Windsor
Quebec
Rouyn-Noranda
Val-d'Or
Trois-Rivières
St-Jean-sur-Richelieu
Chambly
St-Eustache
Sainte-Marie
L'Assomption
Gatineau
Beauport
Joliette
Terrebonne
Jonquière
Nova Scotia
Westville
Dartmouth
16 Affiliate Dealers
Western Canada
Red Deer AB
Kamloops BC
Penticton BC
Ontario
Prescott
St Thomas
Kingston
Quebec
Fabreville
Hudson
Laval
Montmagny
Mont-Tremblant
Sainte-Catherine
Saint-Tite
Sorel
Vaudreuil
Have a question? Write to us!