Everything you need to know about the famous backwash!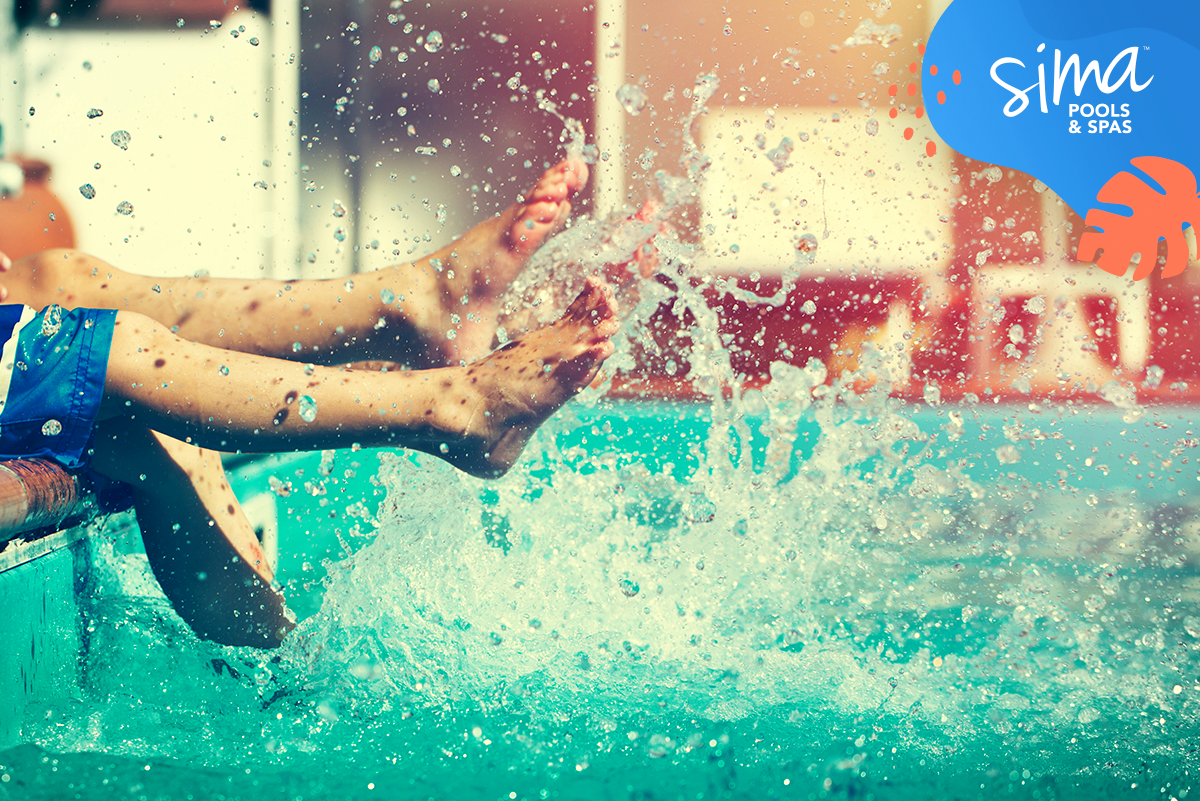 If you have a pool, then you've most likely had a go at performing a backwash. In fact, most pool filtration systems use sand to trap debris and impurities. Since clean and clear water depends largely on your pool filter, it's important to clean it regularly. It's not as hard as it sounds: here's how!
What is a backwash?
The name says it all: when you backwash, you reverse the water flow so that it flows back to wash the pool filter (washing backwards, or backwash). It's an important part of your pool maintenance routine, used to rid your pool filter of debris and particles trapped from your pool water. With time, the filter sand gets dirty, which makes it less effective to keep your water clean.
When should you backwash?
When and how often you perform a backwash depends on a number of factors, including pool size, use and water quality. It's very important to backwash your pool when you see that it needs it. According to Sima experts, you should perform a backwash every three to four weeks or more frequently when the pool is being used more, if there has been heavy rain or in the spring when you open your pool. That way, you'll be sure to have clean, clear, sparkling water all season long!
Only backwash when necessary to avoid water spillage or adding extra pool chemicals.
Here are a few signs that indicate it is time to backwash your pool:
Filter pressure:  Most pool filters are equipped with a pressure gauge that measures the pressure. When the reading is 5 to 10 psi higher than normal, it's go time!
Water flow: If you notice that the water flow in your pool is decreasing, it is possible that the filter is blocked and the water is not circulating properly. A backwash can solve this problem by removing debris from the filter.
Water quality: If your pool water becomes cloudy, green or contains suspended particles, this may indicate a filtration problem. Backwashing will help remove unwanted particles and improve water clarity.
How to backwash in 8 easy steps:
Install the drain hose at the head outlet and unwind it completely.
Stop the pump and turn the filter handle to the Backwash position.
Restart the pump and leave the filtration system running until the water flowing through the transparent bubble becomes clear again, approximately 2 minutes.
Top the pump and move the handle to the Rinse position.
Activate the pump and leave the filtration system running for 1 to 2 minutes.
Stop the pump and move the handle to Filter mode.
Restart the pump.
Add water if necessary: once the backwash has finished, the water level in the pool may have dropped.
Have more questions about backwashing? Get help from your Sima retailer, your pool expert!