Everything you need to open your pool
With summer just around the corner and temperatures on the rise, it is time to open the pool! All it takes is a few simple steps, and you'll have clear, balanced water to enjoy for the rest of the swimming season.
First step: clean up
Before you get started, check out your pool for general wear and tear.  Then, hook up the filtration system, add water and start the pump. Remove leaves, twigs and debris from the pool bottom with a vacuum. If you have a sand filter, you must turn the filter head to drain during the operation. Add water as necessary.
Next : shock treatment!
Your Sima expert can advise you on an opening kit to suit your needs or any particular products you may require. Our kits are 100% soluble and don't leave any residue. Water will be clear and blue in 24 to 48 hours. Always follow the instructions when you add chemicals. Wait 24 hours and perform a backwash. Keep the pump running 24/7 until the water becomes clear.
Perfect pool opening kits!
Calypso X-TRA opening kit

Makes opening your pool quick and easy
Eliminates all the residues accumulated during the winter
Improves filtration and provides sparkling water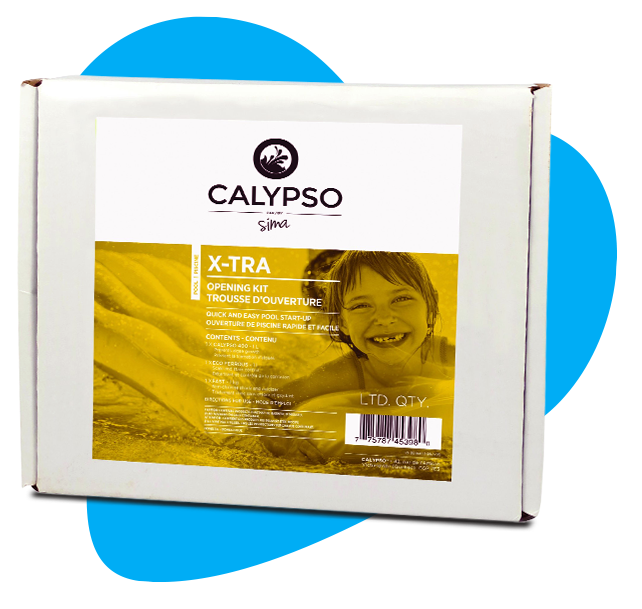 Calypso saltwater pool opening kit

Treatment for opening pools using a salt chlorine generator
Increases the efficiency of the salt chlorine generator
Reduces organic waste and kills bacteria and algae
Improves filtration and provides sparkling water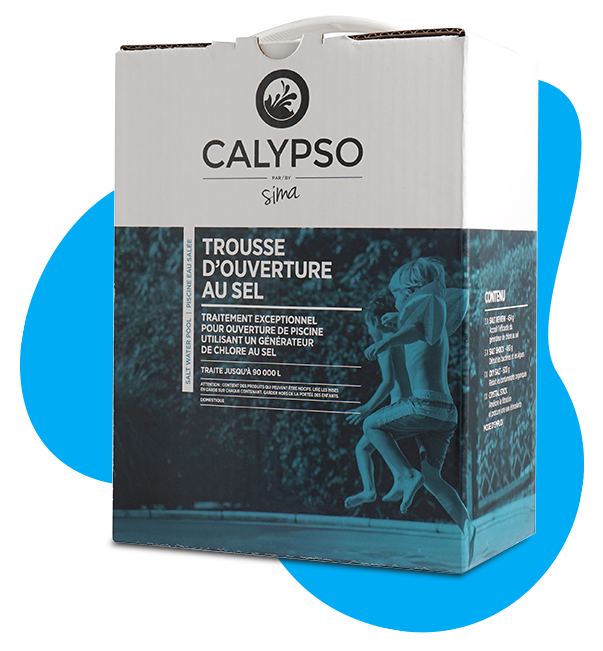 Balance is key
When the water clears up, take a sample to your Sima dealer for analysis:
alkalinity (between 80 and 120)
pH (entre 7.2 et 7.8)
hardness (between 200 and 300)
stabilizer level (between 30 and 50).
Simple to use and highly effective, Calypso pool chemicals keep your water clear, balanced and healthy all summer long.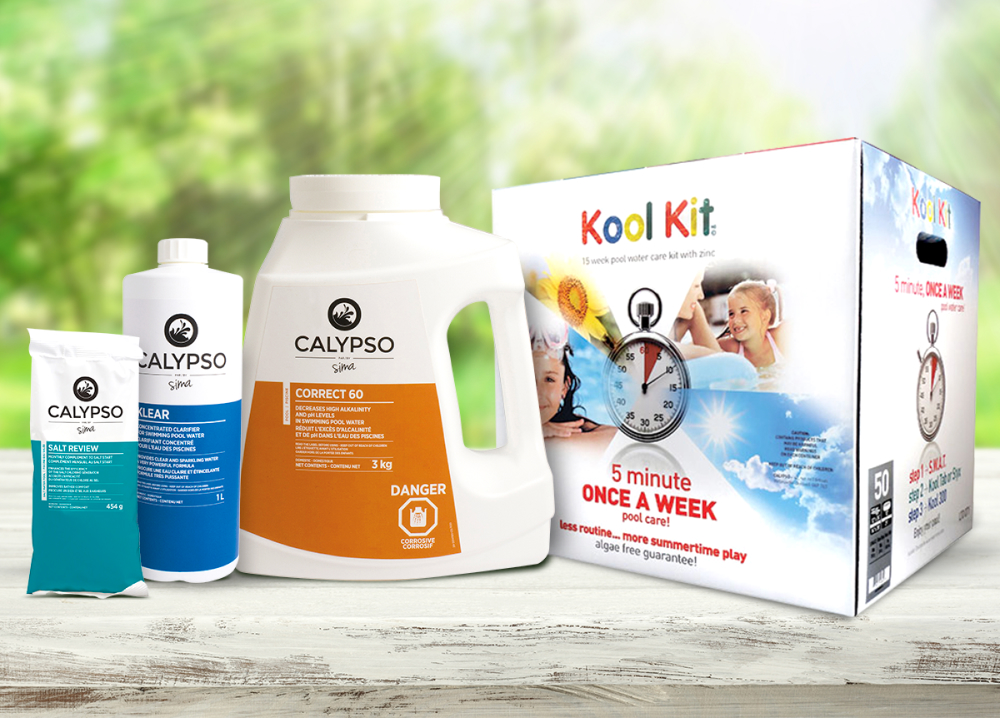 Short on time and want to get swimming as soon as possible? Trust us to open your pool! Our professionals will take care of it quickly and expertly, and provide you with helpful tips to keep your equipment in tip-top shape.
Interested in this service?