Spa: 7 safety tips you need to know 
Do you know how to make sure your spa is safe for everyone who uses it? To enjoy a great spa experience with family, friends and loved ones, there are certain safety guidelines that must be followed. From safety devices to proper water temperature and spa chemicals, find out everything you need to know right here!
1. Spa temperature: think comfort!
First, you should know that your spa water temperature should never exceed 40°C (104°F). That said, ideal spa water temperature is generally between 100°F (38°C) and 104°F (40°C). On hot summer days, set the spa temperature lower to avoid heat stroke. In the winter, turn it up closer to the maximum recommended temperature to enjoy your spa to the max on chilly winter days.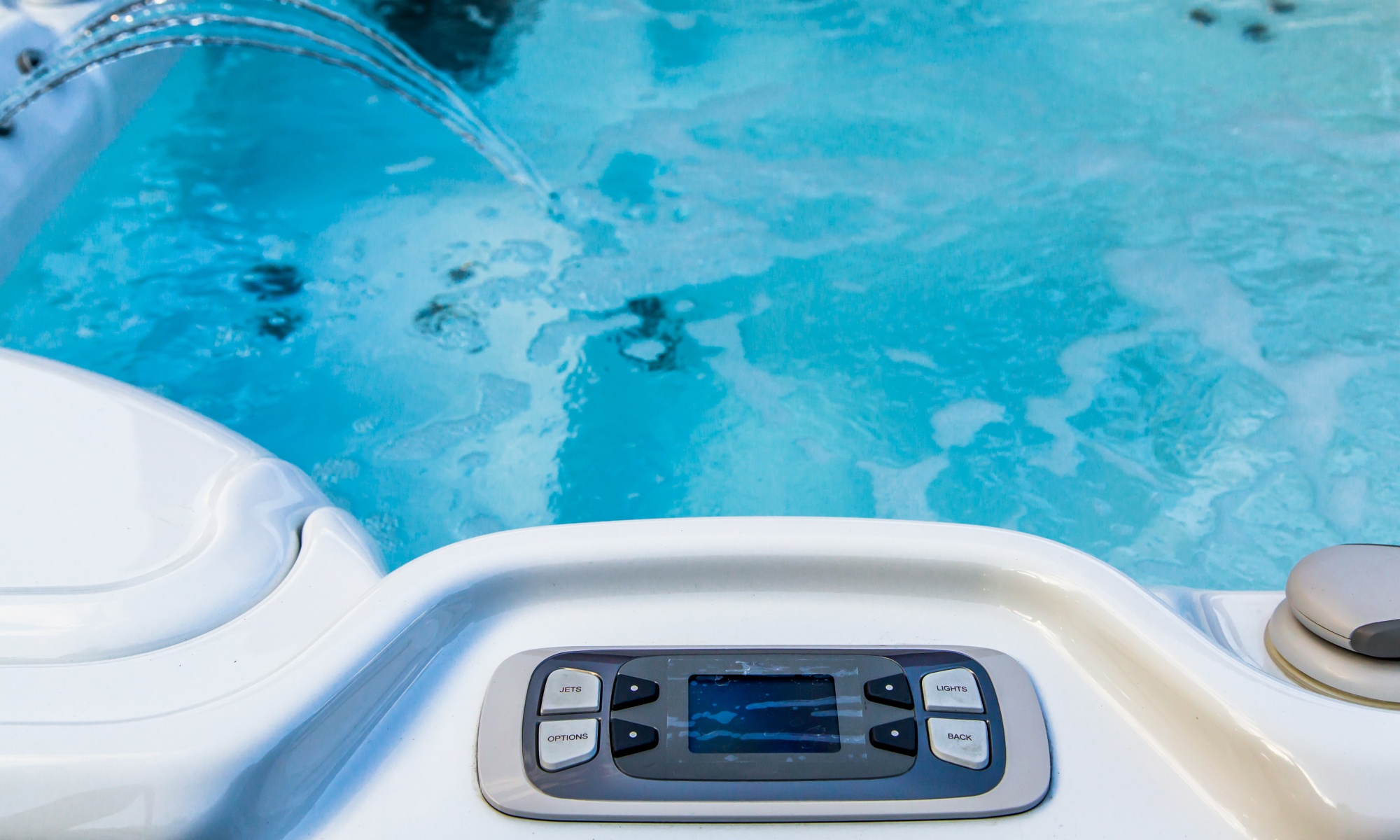 Always make sure that your guests are feeling well and that they are adequately hydrated while enjoying the spa. Prolonged immersion in hot water or a spa session in water that is too hot can cause hyperthermia. Watch closely for the following symptoms:
Dizziness
Exhaustion
Nausea
Increased body temperature
Inability to see the need to get out of the spa
Physical inability to leave the spa
2. Wellness and safety in the spa: think health!
Do you want to use your spa with young children? Consider reducing the temperature by a few degrees to ensure their comfort and reduce the risk of a rise in body temperature. Do you or your guests have health problems such as high blood pressure or heart problems? Consult a health care professional and follow their recommendations for safe use of your spa.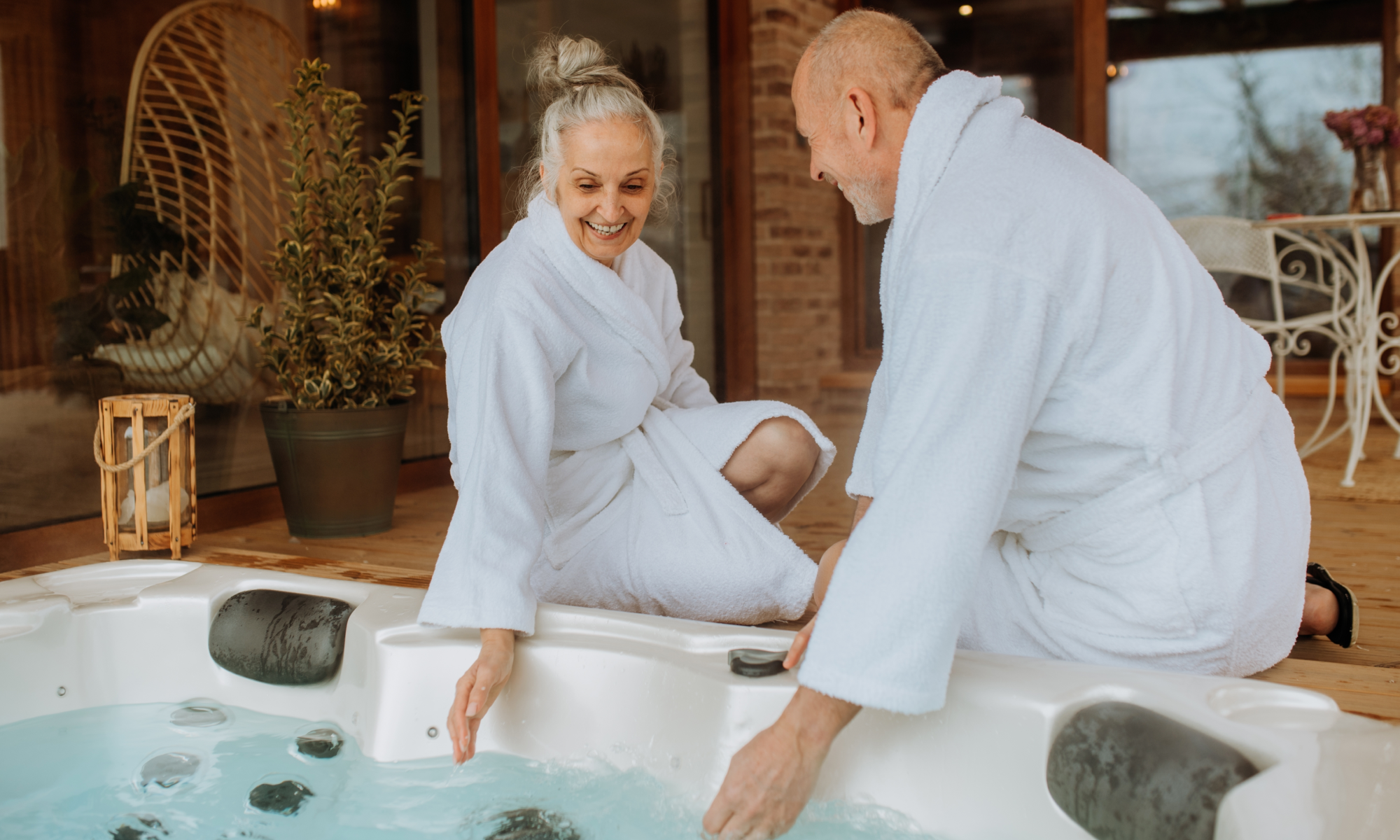 Moreover, you should know that pregnant women and spas are not a good mix! In fact, pregnant women should avoid spas, especially at the beginning and end of pregnancy or if the pregnancy is deemed to be at risk.
IMPORTANT
If you are pregnant, always seek the advice of your health care professional before using a spa.
3. Alcohol and drugs in a spa: think moderation!
The use of alcohol, medication or drugs in a spa, before or during use, increases the risk of discomfort and can lead to unconsciousness. Excessive or not, substance use can, in extreme cases, lead to drowning. If you are under the influence, do not use your spa alone. Also be sure to keep an eye on your guests during parties!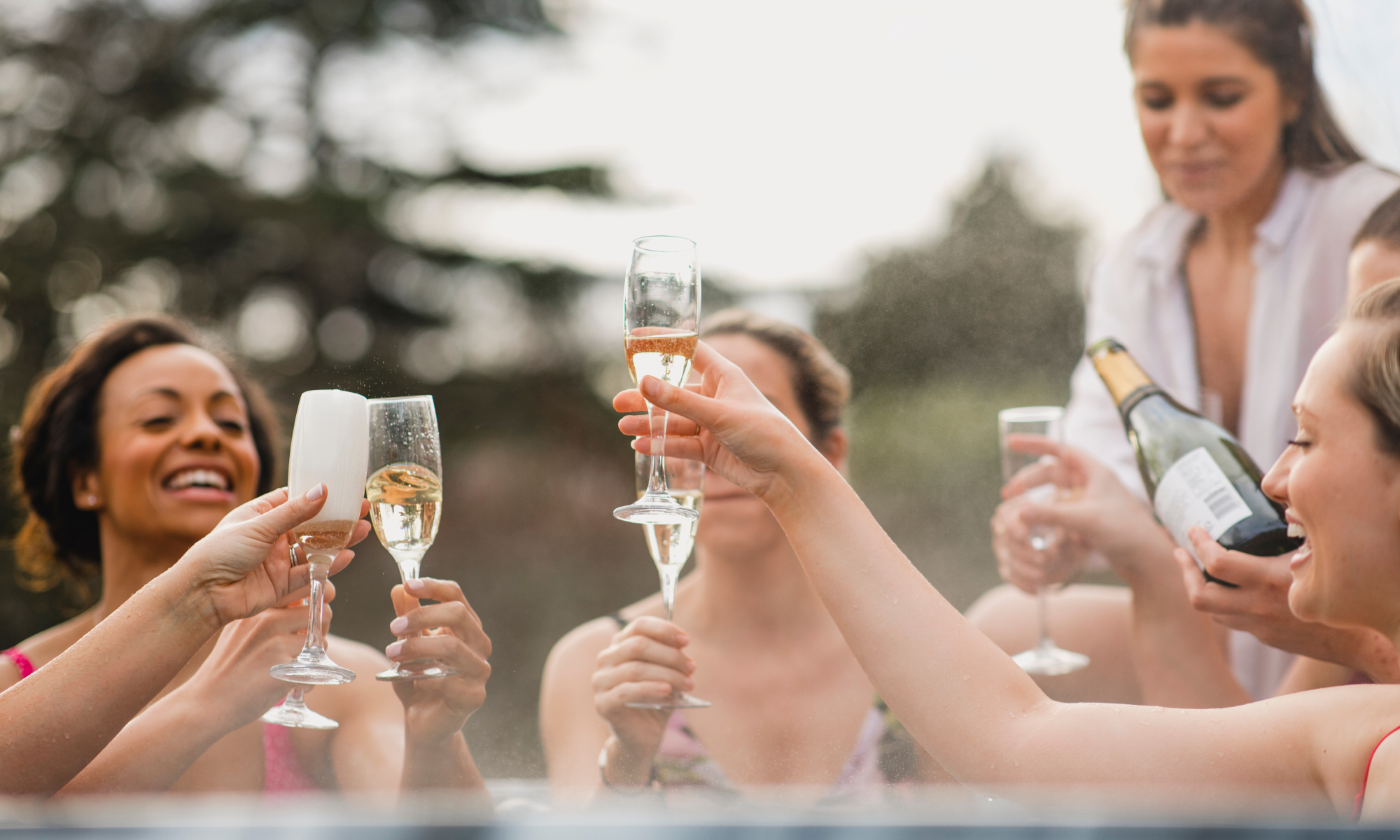 4. Spa equipment: think safety!
It is highly recommended that you purchase suitable equipment to ensure safe access to your spa. Spa stairs with either two or three steps is a must, not only to make it easier to enter and exit, but to avoid falls when getting out.
What's more, for those with limited mobility, you can purchase a spa ramp to increase stability. Easy to assemble, this safety device can be very useful when getting in and out of the spa.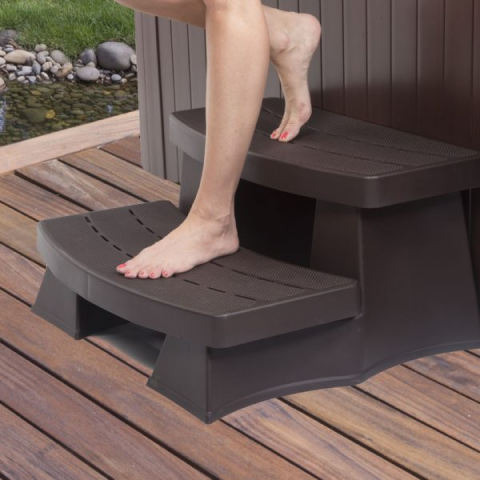 5. Locking your spa cover: think prevention!
When not in use, always make sure your spa cover is locked. Also, never leave your children unattended in your spa, even if it seems like just a small pool.
Even if you don't have children, leaving an outdoor spa uncovered poses a drowning hazard to the neighbourhood. Also, remember to follow the regulations in your town or city. Fences, permits, railings: each municipality has its own spa regulations.
6. Spa chemicals: think hygiene!
Store your spa maintenance chemicals in a safe, dry place. Be sure to follow the instructions and recommended quantities. Too much of any chemical can damage your spa and irritate your skin.  Not enough chemical or irregular maintenance can lead to cloudy spa water that is unfit for bathing. Don't forget that bacteria reproduce more quickly in hot water. Avoid using your spa if you are experiencing the following symptoms:
Diarrhea
Nausea
Skin infections
Open sores
7. Regular spa inspections: think protection!
Regularly inspect your spa to replace any broken or missing parts that might cause harm. Among other things, check that the protective covers on the suction and filtration devices at the bottom of the spa are in place. They are specially designed to prevent hair from being sucked in or a piece of clothing from becoming trapped and thus prevent drowning.
Now that you are familiar with these safety tips and recommendations, you can take full advantage of your spa! Enjoying your spa safely, that's also Sima, all summer – and winter- long!
Looking for a spa? Shop our collections here: