Your very own spa: Escape in your own backyard!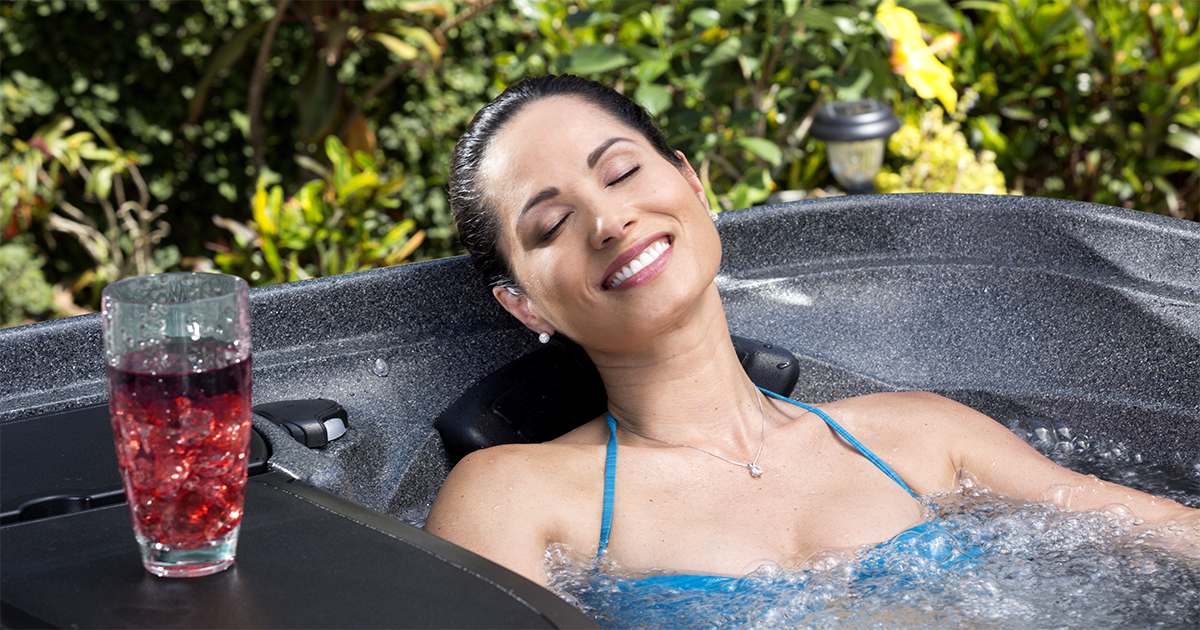 Knowing that a well-balanced lifestyle and wellness go hand in hand, it's always a good idea to take a break from the daily hustle and bustle. Nature walks, getaways, television series… Why not make your backyard one of your go-to comfort spots? There's no denying the benefits offered by hydrotherapy for enjoying moments of relaxation in the comfort of home!
Here are the benefits of having your own spa:
Benefits of hydrotherapy
Did you know that 20 minutes is all it takes to have a significant impact on your health and well-being? In fact, hydrotherapy offers unmatched virtues for reducing tensions and relieving aches and pains, effortlessly! Combined with powerful jets, hydrotherapy allows you to increase organ function and blood flow.
Tension relief
Increased blood flow
Improved sleep
Balanced blood pressure
Mind and body relaxation
When it comes to treating ourselves to moments of relaxation, spas are definitely top of mind! The endorphins—a.k.a. the feel-good hormones—released during each experience provide psychological, physical and metabolic benefits.
Also, stress levels naturally lessen when your body is stimulated by both massages and hot water. The state of relaxation brought on by this experience can then lead to a good night's sleep!
Downtime for athletes
Hydrotherapy is widely used in sports therapy because of its wide array of training benefits, including muscle relaxation and tension reduction. Muscle inflammation and fatigue lessen, giving way to the recovery phase. Furthermore, the weightlessness translates into reduced shocks on your joints. Lastly, the combined effect of hot water and powerful jets promotes the elimination of wastes and toxins accumulated during physical exertion.
Benefits:
Improved blood pressure
Elimination of lactic acid
Speeding up of the natural healing process
Prevention of aches and pains
Tip: A 30-minute spa session is recommended for optimal sports recovery.
Choosing the right spa
Given its numerous benefits, a spa is a smart investment. You must, however, choose the right one! To get the most out of your purchase, you should contact a specialist who will guide you to the ideal spa. Based on your needs, the specialist will direct you towards a spa with specific massages or targeted jets, and will advise you on a preferred spa size. Waterfall, perimeter lighting, Bluetooth audio system… You could enjoy an exceptional spa experience, every single day!
Whether for an evening with friends or simply a moment of relaxation, your new spa will become a focal point in your home. Moments of relaxation and pleasure await: Sima, all summer long!
Discover our spa collections: https://www.simacanada.ca/en/product-cat/spas-en